In this jealously guarded haven of peace, we are working for a return to nature, taking into account the aspirations for low-carbon, sustainable tourism that respects the environment.
With the help of the Auvergne Rhône-Alpes region and the Syndicat Mixte d'aménagement et de Développement des Combrailles (SMADC), we were able to modernize campsite equipment by completely renovating a sanitary block, with the installation of 30 photovoltaic panels to compensate your electricity consumption, with the installation of LED lighting on a detector, optimization of water flows, centralized sorting of waste at the exit of the campsite with a composter.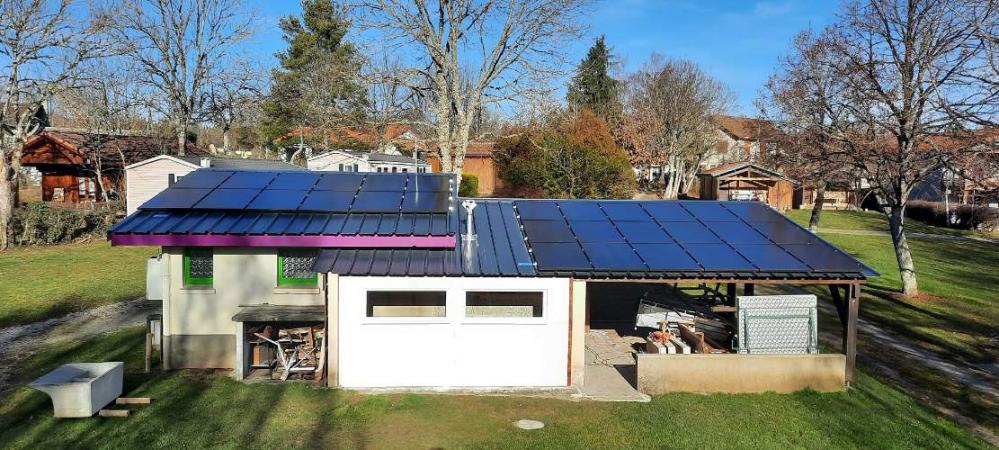 Camping Puy de Dome : Panneaux Photovoltaïques

Production de votre électricité

Campsite France Auvergne : Tri des déchets centralisé

Collecte des déchets

Camping Puy de Dome : Composte et recyclage

Composte et recyclage

Campsite France Auvergne : Observatoire du marais de Granville

Proche du camping à 2 km par des chemins pédestres
We have chosen not to subscribe to (30) different Labels which are expensive and which without your contribution are useless (our planet no longer provides us with enough raw material).
More responsible tourists make it possible to preserve biodiversity and move towards greater energy sobriety.
Near the campsite (2 km), pedestrian path brings you to the Grandville marshes, between 2 ponds, work to ensure the permanent establishment of Scottish cows, to promote the return of the common snipe and biodiversity. A space has been set up for bird watching.